Generally speaking, weather-related dreams offer little insight as far as dream analysis and interpretation are concerned with the exception when dreams include symbols and vision of rain and rain-related events. The main reason for having a multitude of interpretations for dreams about rain is its direct relation to water, which has been strongly connected to the fertility and abundance, which are characteristics of prosperity and happy life in many of the world's cultures regardless of their geographic location. Presence of rain in dreams serves as a linking element between availability of favorable weather conditions and personal well-being and feelings of security. Similarly, dreams containing threatening or even catastrophic events and involving rain events, can be a representation of insecurity or fear reflected at a subconscious level.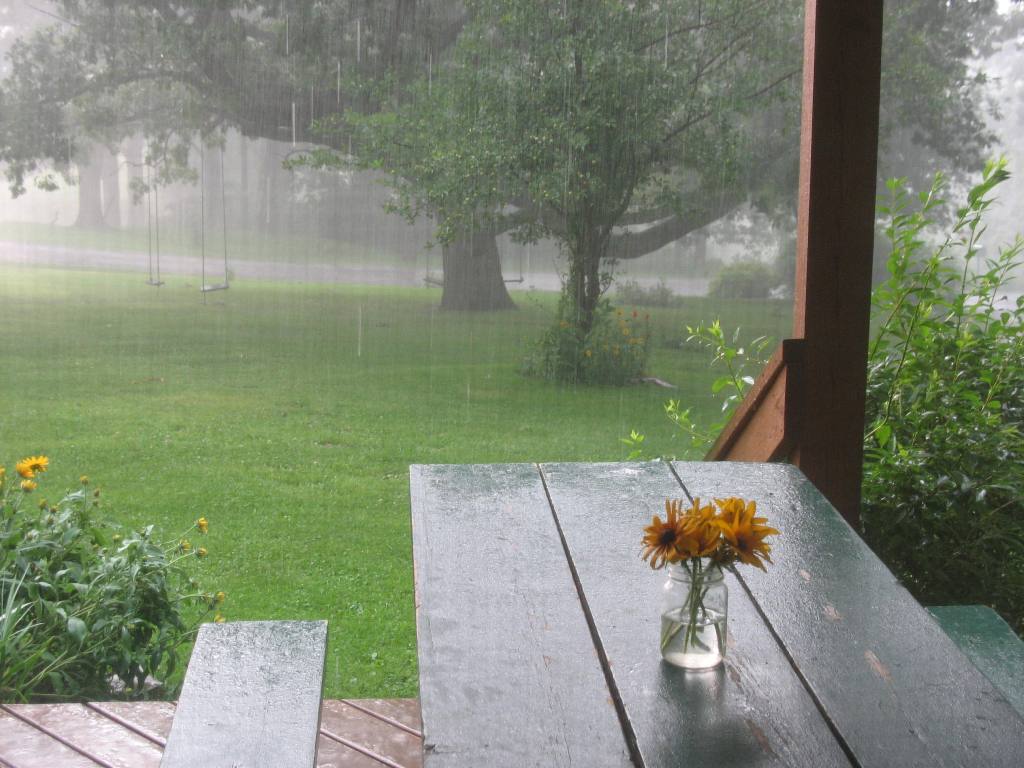 Many dreams are inherently related to emotions and feelings experienced while dreaming, for example soothing and comforting feelings of warm summer rain, feeling secure and protected while observing rain falling outside in bad weather from inside the house, or expression of loneliness and discomfort while being caught in the cold rain on the street and so on. For some people, while experiencing dreams about rain, the visions can evoke feelings of stressful and worrisome existence, some kind of disturbance or effects which result in excessive introversion, low self-esteem and depression projected into wake life. Psychological aspects of experiencing these kinds of visions can add to formation of complexes and states negatively affecting person's life, especially if dreams are recurring in their nature.
The composition or the way rain was observed in a dream as well as its various degrees of intensity can provoke different emotions and reactions following the dream. The color or even the size of rain drops seen or felt while dreaming are explained and interpreted with a surprising variety of meanings and symbolic connotations by dream interpretation sources. Additional elements (i.e. thunder, lightning, wind) can add to or completely reverse the original meaning about rain symbols, creating ambiguous or contradictory interpretations of rain-related events experienced while dreaming.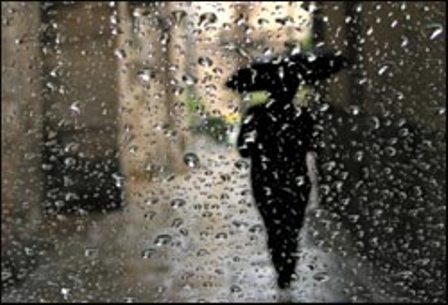 As it has been mentioned before, dreams about rain are closely related to symbols and visions of water, therefore there are a lot of similarities in the way these two type of dreams are interpreted. Often enough, the notions of clear or dirty water are approximated to explain similar dreams about rain. Many sources regard clean and fresh rainwater as a symbol of personal rejuvenation and renewal, the ability to start life over and expect to be favored by the destiny that lies ahead.
While trying to find a meaningful explanation of a dream about rain, try to recall details pertaining to the situation: were you alone or with other people in the rain, what was rain's intensity, was it accompanied by some environmental conditions such as thunder or lightning, what was the feeling you experienced in this dream? Other recollections could be related to the impact which rain had on you in your dream. Interpretation of a vision when you did not feel comfortable in the cold rain could be quite different from an event when you happened to notice other people or kids enjoying a light summer drizzle. The negative or positive outcome of such experience can change dramatically based on details you bring back from your subconscious visions related to rain or rainy weather.