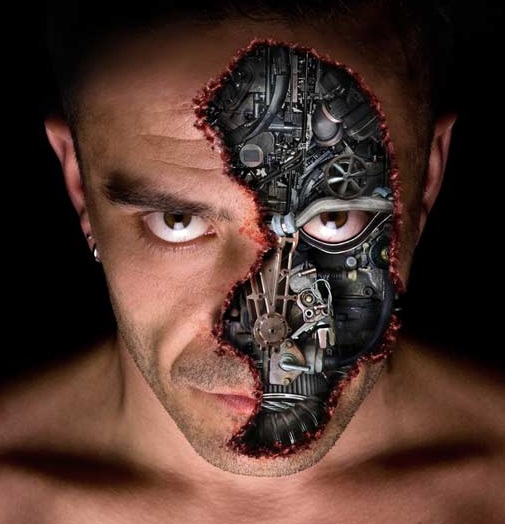 Dreams and dreaming are important topics of philosophy since ancient times and can be viewed in the context of external world's influences. When we are awake, we are fully conscious of the outside world and activities we perform. But when we fall asleep, our subconscious mind shifts its gears and calls upon the inner world for introspection. Dream visions selectively reflect upon the outer world signals and generate positive or negative feelings we experience within dreams. Our mind tries to connect random experiences and images and find possibilities to explain them to us. Each dreaming experience can reveal our hidden desires, suppressed feelings or developing issues. In this article we are taking a closer look at organic and mechanistic influences of the outside world affecting our dream visions.
Organic or biological aspects of dream perception
The organs of our body with their different functions have direct and indirect effects on each other and on our mind and, in turn, on dreams that we experience. Physical events such as an overloaded stomach, a toothache or other types of pain could contribute to the dream narrative as the result of direct communication with the brain. These biological processes can therefore exert a certain degree of influence on dream generation. Many unpleasant dreaming experiences are the result of pain or illnesses, so analyzing the actual problems which affect our body in reality could help in interpreting the dreams we have. For example, it is quite common when sleeping with a full bladder can cause dreams containing water or water flow.
Aside from our organs and bodily functions, nature and environment can also have significant effect on dream construction. Natural events can influence dream narratives and our environment can also integrate natural elements into our dreams. For instance, creatures like birds, dogs, cats and other animals are very common symbols when dreaming. Each of them can convey different meanings about our health and our state of mind. Author Hugh Brody in his book Maps and Dreams (2002), says that hunters tend to have visions of hunting and killing game in a dream and soon after find the "dream trail" and the animal, eventually collecting the kill in waking life.
Another example of dreams being influenced by natural events happened during the genocide of mestizo villagers by the Maoist Shining Path in the 1990s. During this time, villagers would consult dreamers about the best times and opportunities for families to flee their camp and hide out in the forests. A more recent account by anthropologist Arianna Ciconni reports that certain villagers rely on dream visions to help them locate the mass graves of their relatives.
Mechanistic aspects of dream formation
Our body is a system of organs ensuring it is working properly and in good shape. These organs are also influenced by mechanistic contributors, which can control our mind and affect our perceptions. Our way of thinking then determines the visions and contextual aspects of our dreams. The mechanistic influence is formed through our sensory system. The sensory system takes in the external information and influences our mind which can affect our dreams in various ways. For instance, every day we use many things like smartphones, household items and books, among others. These things have tremendous impacts on our consciousness and are translated into mechanistically-influenced dreams.
The mechanistic world can have different effects on our dreams. The realities like running cars, crying babies or the routines of daily household tasks can also affect our dreams in the same way they can affect our mind. For example, we can often dream about driving or riding in a car if it happens on a daily basis. Meanwhile, lucid dreaming is the ability to recognize the fact that you are in a dream. Once you become aware that you are dreaming, you can control what happens like fly, have sex, have sex while flying, anything is a possibility. According to studies, gamers are more likely to have lucid dreams than people who do not play video games. Jayne Gackenbach of Grant MacEwan University believes that games enhance people's environmental control and spatial awareness, which leads to the ability to control the dream environment much like gameplay.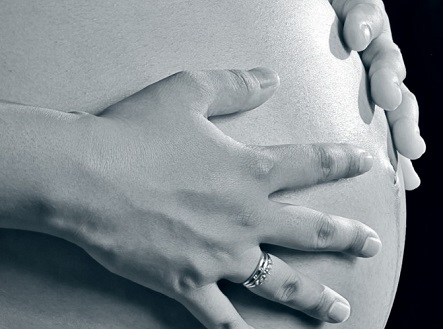 Our responsibilities also bleed into our dreams. Almost all pregnant women experience vivid dreams in their sleep. Jill Feddersen, a first time mom to a baby girl in Massachusetts dreamt of going on a trip to Paris. In the dream, she remembered being "totally unprepared and scared" of joining a tour group and saying "I can't go – I've got things to do at home and I'm not packed", but then she would eventually convince herself to get on the plane and go. The uncertainty and anxiety of flying to a new destination likely mirrored her personal fears about being a new mother.
Organic versus mechanistic perception of dreams
Organically-influenced perception is generally associated with the organs and their current condition and functionality. If the organs are malfunctioning or experiencing problems, this will be reflected in our dreams. On the other hand, with mechanistically-driven perception, the nervous system plays the most important role in creating our dream visions. Dreams generated organically are mainly dreams related to nature, natural events or elements they have affinity with, while mechanistic dreams are based on objects, events and responsibilities we are bombarded with by everyday existence. Organic dreams reveal our connection to nature and ourselves, while mechanistic dreams are the result of routines and responsibilities we subject ourselves to after we wake up.
A famous philosopher said, "Dreams are the touchstones of our characters". We sleep because this state allows us to rest while our mind consolidates and stores the information we collected during our waking hours. As we sleep, our consciousness actively processes the myriad of information bits in our head by rationalizing links between them. As our brain interprets all those external stimuli during sleep, dreams are created. In essence, all of these organic and mechanistic aspects become part of a "clean-up" or "recycling" process during which our mind removes unnecessary clutter to be ready to take on a new day.