Birds have always been interesting subjects in dream interpretation. They appear in many forms and assume different characters and roles, and we are anxious to know whether their presence in our subconscious state represents positive outcomes or portends misfortunes. Images of specific birds carry symbolic meanings which inspire either awe or dread. Take, eagles for instance. They are looked upon as creatures of grandeur and beauty. Their ability to soar high up in the skies  is legendary and has lent meaning to the expression "to soar like an eagle," which is a centuries-old metaphor for self-confidence, pride and hope. Moreover, to dream of eagles is a sign of far-reaching ambition and strength of character.
Hawks and owls are steady gazers. Dreaming about these birds is an indication of deep awareness. Owing to their seemingly all-knowing, mind-penetrating gaze, these birds have become symbols of vigilance and have given birth to the term "hawk's eye."  In other dream encyclopedias, these birds of prey appearing in dreams could contain a warning to be mindful and cautions of the dangers which lurk nearby.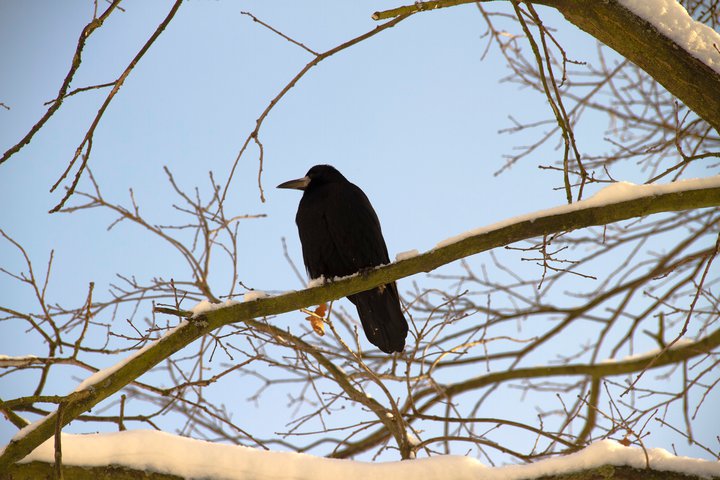 Crows, for their part, have a notorious reputation for and are widely considered as bearers of trouble. Their presence in dreams is frequently a foreboding. Their color, menacing appearance and the fact that they are scavengers conjure up morbid images of suffering, disease and death. However, many sources of mythology and dream interpretation around the world also view crows as symbols of wisdom. As for ravens, the  meaning of a dream about these birds is ominous of betrayal and abandonment. It also suggests a string of misfortunes and the imminent danger of being subjected to other people's abuse due to powerlessness and being helpless. In addition, a dream involving a raven perched on a tree branch could mean a symbolic death, which may indicate an end to a bad habit or a particular period in your life.
Speaking of birds in general, it is interesting to note that in many cultures, a lot of superstitions and supernatural beliefs are built around these beaked, two-legged, feathered creatures.  For example, to dream that you are being pecked by a bird is a stern forewarning which could put you at great risk if unheeded. It is a clear sign that a person or a group of people may have villainous intentions against you. Therefore, this dream could be telling you not to be too trusting, or too open to others. Birds' actions and behavior in our dreams directly affect our subsequent reactions and responses after waking up based on meaning and significance we previously learned from real-life or works of fiction. For example, many people report waking up shaking uncontrollably and drenched in their own cold sweat from a dream about being attacked by birds, as if in a déjà vu. Still reeling from such an ominous vision, they may have immediately recalled, with a fair amount of terror, having witnessed the exact same scene in a famous Hitchcock film.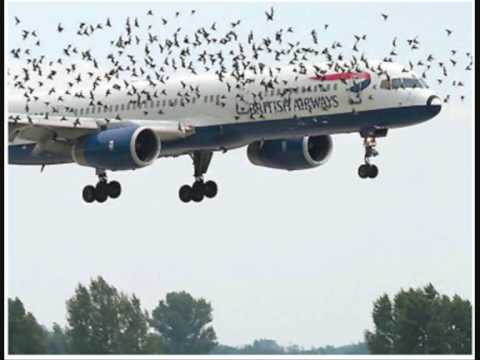 When birds attack you in dreams, this vision could represent your fear of other people's ideas and opinions. It also signifies that you are afraid to subscribe to, or at least have an open mind towards, other ideals, beliefs and ideologies. Moreover, this dream vision can represent an inner spiritual battle, as you may be assailed by a barrage of spiritual truths that could muddle your judgment and leave you more confused about what you truly believe in. In a quite literal sense, being attacked by birds could mean experiencing verbal abuse from others in real life.
In some cases, people picture themselves as birds in their dreams. It is usually good news. If you dream that you are a bird, or have birdlike features or qualities, you could be flying high with success, either in your personal life, your career or business. This vision can also be a symbol of your freedom, and the sky represents endless possibilities for you to explore. Otherwise, it can be a sign of your firm resolve to break free from the shackles that bind you. The bondage may refer to your emotional baggage or monetary debt. Much has been said about birds' intelligence and unique abilities. They can weave complex nests and fly long distances. They can flit for hours and make incredible sounds. Some can even talk, or at least mimic human speech, which earns them a special category in the annals of avian taxonomy.

If you happen to dream that you are having a conversation with a talking bird, both positive and negative interpretations can be gleaned from this experience. First, it could mean being on the verge of success with your current project or undertaking. On the other hand, it indicates a problem in communication, a language barrier, a point or idea "lost in translation." This is particularly true when the bird in the dream is either indifferent or unresponsive. There are dreams in which characters appear with strange features combining human bodies and bird heads. What could dreams about these strange birds mean? Most likely, these chimeric images could be a portrait of a person's ingenuity and inventive side. These symbolic visions could represent a phase in a dreamer's life which may hint at an inevitable change or usher his or her complete transformation.
We can assign the meanings and symbols of birds according to their innate characteristics. We may look at doves as birds of peace, mynas as glib talkers, peacocks as beauty queens, nightingales as singing divas, sociable weavers as engineers, eagles as kings of the sky, the list could go on. No matter how we interpret birds in our dreams, they can either lift us up and turn our life's aspirations to reality, or peck us back from our sticky sleep and claw us out of our flights of fancy.