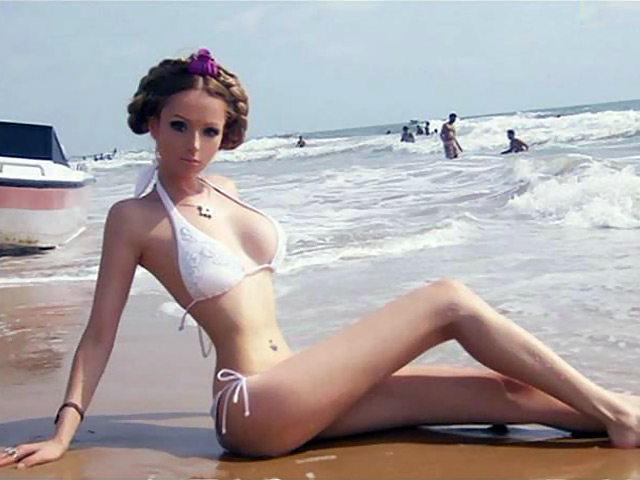 The self-obsessed selfie culture propagated by social media has put even greater pressure on people to look their best for fear of being rejected or ridiculed. Among the latest vanity trends and excessive focus on beauty is the dieting and exercise bandwagon. Role models, exacerbated by peer pressure and media scrutiny, further legitimize this trend touting hip terms such as "fitspiration" and "summer bod" which put a premium on unattainable and impractical body image. While proper diet and exercise are good for health and wellness, some people tend to overdo it for the sake of appearances and quick gains. The stress of losing weight and gaining six packs can sometimes be psychologically taxing that these images find their way into our dreams.
The preoccupation with self-image and buying into the stereotypical model ideal of fitness can result in dreams of gaining excessive weight. Weight gain alludes to added burden. The added weight could represent whatever is weighing you down in reality or causing you to feel down and out. Then again, gaining weight in a dream also has positive connotations, especially if you are perfectly happy and confident about yourself. In that case, instead of liabilities and worries, the excessive heaviness may portend financial gain.
The other manifestation of the symbolism of weight in dreams is losing weight. Scenes in dreams which involve shedding weight could bear negative interpretations. If you are feeling inadequate and rejected in reality, losing body weight in the dream world likely refers to a loss of wealth or the respect of your family and friends. Remember that symbols manifesting in a dream vision are heavily rooted in the dreamer's personal issues and waking-world fixations. Weight loss may be a metaphor of the dreamer's shortcomings that are in turn causing or feeding into the lingering feelings of ineptitude and rejection.
This obsession with fitness and weight loss can also manifest in different ways while dreaming. In extreme cases, these imagery can regress into nightmares. You may find yourself in situations where you feel weighed down by a heavy object causing difficulty in breathing. Other scenarios may involve endless running, as if being chased by a threatening force. The subconscious can also magnify your insecurities about your weight, so that you could appear distorted in your dream while being heckled by nameless, faceless people because of your true or perceived-to-be appearance.
As we sleep, our mind sorts through the various experiences and information we gather while we are awake. Anything that is bothering us and the salient issues we contend with bleed into the realm of dreams as a way of making sense of all these facts in our head. The more we fixate on something, the more amplified they will be in our dreams. Letting other people's perceptions of perfection and the ideal image erode our self-confidence and brainwash us into thinking that we are not good enough cannot be healthy for our physical and mental health. Not only does it cause anxiety while we are awake, they can also cause fitful sleep and even nightmares.
Being constantly bombarded by images of perfectly toned physique on our social media feed makes self-acceptance and healthy body perceptions all the more harder to preserve. However, instead of focusing on the facade and the physical aspects of working out and losing weight, a change of perspective is in order. Instead of looking at this fitness revolution as a pressure cooker to eat less and exercise constantly to achieve that summer ready body, think of it in terms of health and wellness. Instead of looking at appearances and external factors to motivate you, think of your well-being and motivate yourself from within. Do not aim for the abs, but for the healthier lifestyle. Gaining a little weight is fine, it is obesity that is unhealthy and that is what you should strive to avoid. At the end of the day, it is your body and it is you above anybody else who can say whether it is functioning perfectly and makes you feel great.